ShopAdika
The ShopAdika features original art, prints and exclusive collections. Products in the shops are created from the imagination of Ayele Adika. With the influences from life and nature. These handcrafted works are customizable and unique. The perfect gift or home decoration.
Reviews

Beautiful art

Looks just as vibrant as it is in the photo. Beautiful addition to our gallery wall.

Sem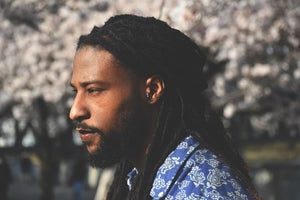 The Artist
Hot desert days, endless skies and never ending wonder, inspired the boy to create worlds of his own. Ayele Adika, an American born artist based in Portland, Oregon raised in California. Ayele spent most of his childhood in the rural Mojave desert captivated by colorful images of the sky, the land, anime, and lore. The desire for greatness led him to cultivate his interests. 

 Ayele further developed himself through the years, with the goal of greatness and the  childhood promise he made to himself, 'to become the greatest artist of this age.' he found a place to spread his wings, as a Digital Arts major at the University of Oregon. Balancing life as a student, athlete, and artist. Ayele was able to remain focused on honing his art skills while also playing on a championship football team. Although football required an immense amount of time and dedication, Ayele remained devoted to his role as a student athlete. Football took a lot from him, but gave him many unforeseen abilities.